Your Local Home Insulation Company in Canton, Akron, Cleveland, Lorain, Elyria, Massillon, Medina, Strongsville
Spray Foam, Attic, Blown in & Cellulose Insulation Contractors in Ohio
Contact Us For
An Estimate
Privacy Statement: Your information will be kept confidential and will not be shared with any third parties.
Why Ohio Homeowners Are Calling Us
Fix rooms that are too cold or too hot
Fix cold floors
Eliminate ice dams
Free Energy Check Up!
Read All About
Home Insulation
in your FREE book when you schedule a FREE estimate »
Residential Insulation Upgrades
Dr. Energy Saver Cleveland is your trusted home insulation company in Ohio. Our company offers homeowners quality residential insulation solutions capable of reducing heating and cooling costs by 30%.
Our certified, highly trained contractors utilize fiberglass, radiant barriers, cellulose, spray foam insulation, and blown insulation to help homeowners transform their energy draining home's into comfortable and affordable energy saving living quarters.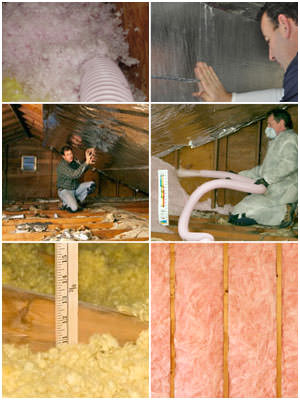 Our Professional Home Insulation Services:
Attic insulation
Wall insulation
Garage insulation
Basement insulation
Crawl space insulation
Insulation is commonly neglected when companies run home energy audits, little do they know that ineffective insulation hurts the home's energy systems. We offer free estimates on any of our insulation services to Ohio residents.
Our contractors specialize in home insulation techniques designed to improve home comfort and reduce monthly utility bills. From attics to basements, spray foam insulation to fiberglass, Dr. Energy Saver Cleveland has the knack to get the job done.
Contact our company today to schedule an appointment or to find out more about our insulation services. We proudly serve the state of Ohio including: Canton, Akron, Cleveland, Elyria, Lorain, Medina, Massillon, Lakewood, Chagrin Falls, Strongsville, Hudson, Cuyahoga Falls, Ravenna, Bedford, North Royalton, Westlake, North Olmsted, Wooster, Painesville, Alliance, Kent, North Canton, Beachwood, Barberton, Willoughby, Gates Mills, Stow, Brunswick.
Dr. Energy Saver Cleveland is your local full-service home insulation contractor offering:
Inspections and assessments of current insulation systems throughout the house
Recommendations of particular insulation upgrades to enhance home energy efficiency
Free estimates and fast service for all work
Proper installations of insulation upgrades in all areas of the home
What Makes A Good Home Insulation?
What is R-value? R-value is basically the measurement of an insulating materials resistance to heat flow. For your memory, the "R" in R-value stands for resistance. Generally speaking, the higher the R-value, the higher the resistance and the greater the overall materials' insulating value is.
Rockwool batt insulation, for example, has an R-value of about R-3.2 per inch; whereas, cellulose insulation can range from R-3.60- R-3.90 per inch.
Proper installation makes a huge difference. For an insulating material to achieve its highest R-value rating, correct installation must be adhered to. Proper insulation is important for energy savings during hot and cold weather conditions; keeping the hot out in the summer and the hot inside during the winter. Properly installed insulation can make your home more comfortable and less dependent on your heating and cooling systems.
What is the Best Home Insulation Option?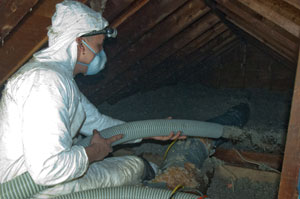 Home's with inadequate insulation waste almost 30% of extra heating and cooling costs. Poorly insulated homes make HVAC systems work twice as hard to reach ideal temperatures.
There is no "best" insulation. Certain insulation materials work best in certain parts of the home, for example, you wouldn't use rigid foam board insulation in your living room or your bedroom.
Different types of insulation vary in price. We have been insulating households for years, so we know first-hand what insulation is best for the specific home application. Let our energy professionals decide and handle the insulation materials for your best energy saving opportunities.
Air Sealing Leaks Before Insulating For a More Energy Efficient Home
Air seal leaks before insulating. For insulation to be most effective, air sealing leaks must be taken care of first. Almost more importantly than installing insulation, sealing air leaks must be done before any insulation installation. Without properly installing insulation, heat can move right through the insulation itself, revoking your insulation's heat resisting value.
Contact us today for a free estimate for any of our home insulation services in Ohio neighborhoods. We're proud to offer our home insulation services to Cleveland, Canton, Akron, as well as Lorain, Elyria, Massillon, Medina, Strongsville, Lakewood, Chagrin Falls, Hudson, Cuyahoga Falls, Ravenna, Bedford, North Royalton, Westlake, North Olmsted, Wooster, Painesville, Alliance, Kent, North Canton, Beachwood, Barberton, Willoughby, Gates Mills, Stow, Brunswick and all surrounding areas.
Insulation upgrades improve living and give you a lasting investment
Call 1-888-590-ENERGY or contact us via online for a free home energy audit and insulation estimate.
Looking for a price? Get a no cost, no obligation free estimate.